"Without data, it's only an opinion."
We leverage data and technology to design chemical-free and sustainable solutions that protect our city in Nature.
DATA-DRIVEN JOURNEY
From the start, ORIGIN factors in environmental impact in our approach; our solutions are effective, not just quick-fixes.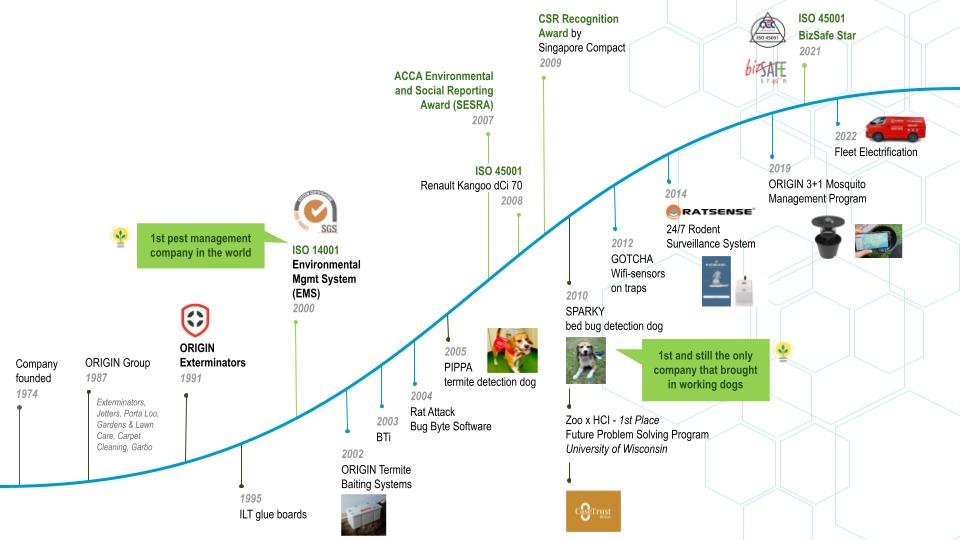 SUSTAINABLE
IPM
ORIGIN firmly believes that preventive measures enable chemical-free solutions. Our goal is to pinpoint the root cause to resolve the issue, instead of reacting with traps and treatment.
Determine Source
breeding and harborage sources
sanitation and housekeeping
previous pest control efforts
Identify pest
on-site sightings of actual pests
sanitation and housekeeping
signs of pest activity
2001
Developed BugByte™ - computerised
management system which enables real-time
updates and downloads of jobs
Bullets are great
For spelling out benefits and
Turning visitors into leads.
Propose Plan
inform client of all observations
highlight problem areas that can be improved
share our treatment for each pest and area
Execute treatment
monitoring stations (including sensors)
baits and traps
pesticides
Round-up
post-treatment cautions
gentle reminders for housekeeping or repairs
thank client for cooperation and sign report
TEAM ORIGIN
Internal training and workshops keep our entire staff updated with the latest industry news, and regularly expand their technical expertise and pest knowledge.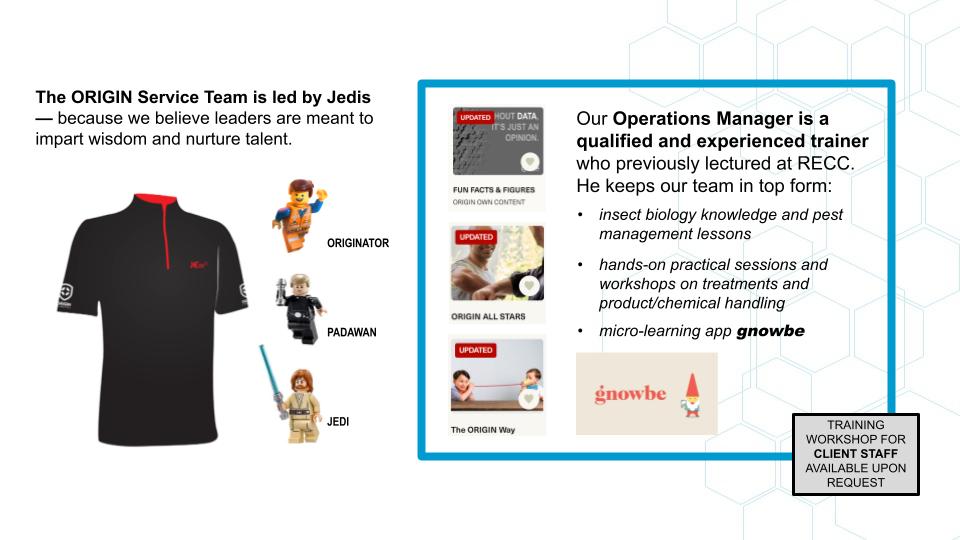 AT YOUR SERVICE
Our team is aligned and on top of every client's requirements and preferences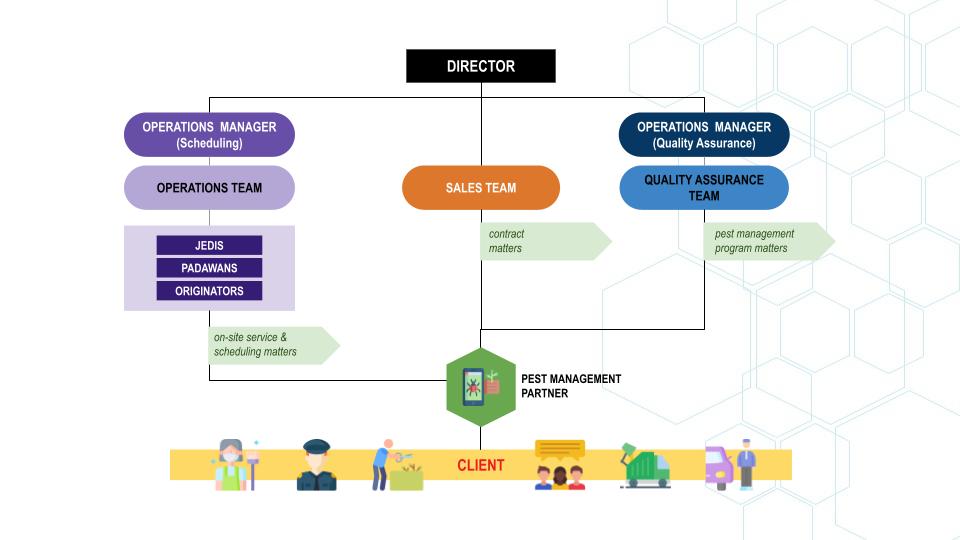 50 YEARS ON
ORIGIN was founded in 1974, today, we're still on that journey.