3+1 Mosquito
Management Program
A holistic solution that effectively targets mosquitoes and larvae, and contaminates micro breeding sites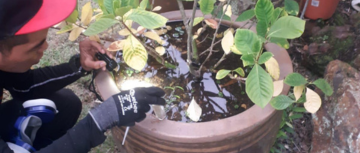 INSPECTION
We inspect your premises meticulously to identify mosquito breeding sites and hot spots, as well as areas that need mosquito repellent treatment.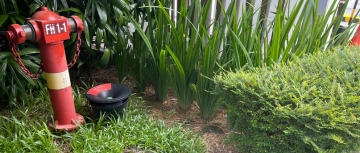 ORITRAP
The ORItrap is made from durable recycled propylene with several components:
odour attractant in water lures female adult mosquitoes to lay eggs in the trap
biological agent on floater weakens the female mosquito, prevents virus development and kills the mosquito before it can transmit diseases
biological agent is a growth regulator that prevents larvae from developing hence dies - female mosquito carries this to surrounding breeding sites and contaminates those too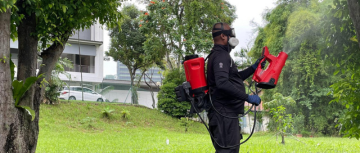 DUAL MISTING
BTi (bacillus thuringiensis israelensis)
a bacterium that produces toxins that targets mosquito larvae
Bifenthrin
a pyrethoid that inhibits blood feeding, kills mosquitoes and leaves a residual effect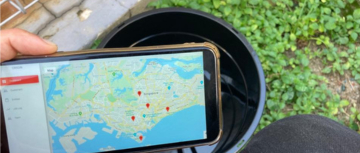 MONITORING SOFTWARE
Larval counts are recorded every 10 days. Our QA team tracks and trends the data to identify hot spots and potential breeding sites.